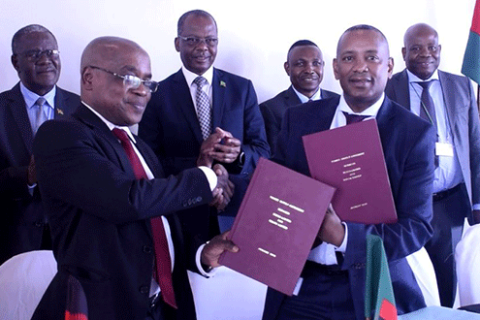 POWER SUPPLY AGREEMENT TO LESSEN BLACKOUTS IN MALAWI
21 August 2018
A power supply agreement between the Electricity Supply Cooperation of Malawi (ESCOM) and the Zambia Electricity Supply Cooperation (ZESCO) is expected to lessen the current persistent blackouts across the country.
The Ministry of Natural Resources, Energy and Mining says the 20 Megawatts Chipata-Mchinji cross boarder power supply agreement will increase available capacity from the current 180MW to 200MW, thereby lessen the impact of load shedding on customers.
The agreement is one of the short term measures which governemt is implementing to reduce frequent blackouts in the country.