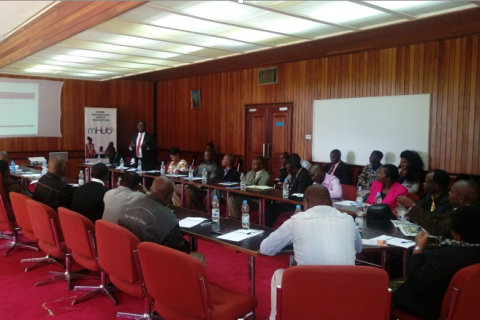 ICT TO ENHANCE CITIZENS ACCESS TO INFORMATION ON COUNCIL BUDGETS AND EXPENDITURES
18 April 2018
Citizens will now have the opportunity to conveniently access information on budgets and expenditures by Blantyre, Lilongwe and Mzuzu city councils courtesy of a public expenditure tracking platform that has been developed by mHub with support from OSISA.
The platform has been developed under the ICT for Citizen Engagement project that mHub has been implementing since 2016 in the three cities of Blantyre, Lilongwe and Mzuzu. According to Monica Madulira, who is a Project Officer at mHub; the budgets and expenditure platform is simply an additional component to an already existing broader platform called Mzinda through which citizens are able to engage with their duty bearers by sending in reports on service delivery and accessing information on various projects as being undertaken by their respective councils and utility service providers.
The budgets and expenditure platform will ensure the existence of an informed citizenry that can hold duty bearers accountable.
At the introduction of the platform to Blantyre City Council on tuesday the 17th of April, 2018, the Deputy Mayor of Blantyre City Council his worship councillor Joseph Makwinja said its is a welcome development and that as Blantyre city council they are going to embrace it.