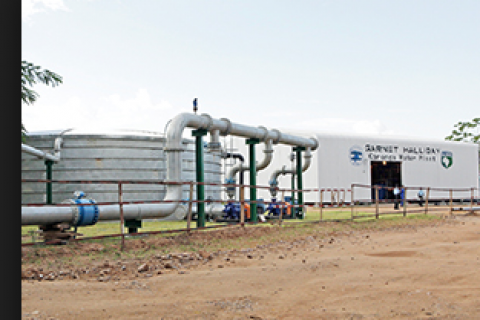 NRWB ENGAGES COMMUNITY IN WATER PROJECT
14 February 2017
Northern Region Water Board (NRWB) has in conjunction with Chitipa District Council engaged Chitipa residents in planting over 150,000 fruit tree seedlings to protect the catchment area along Karenge river in the district.
The river is heavily silted because communities cultivate maize and other crops along the river, a development which is affecting sustainability of the $13 million Chitipa Water Supply Project. Currently on trial, a water plant that was constructed by Plem Construction is scheduled to be officially handed over to NRWB on March 3, this year.
Speaking to the Daily Times the board's Chief Executive Officer Titus Mtegha said NRWB has been engaging communities asking them to refrain from cutting down trees and stop cultivating along the river to avoid siltation.
Commenting on the trees depletion, Chitipa District Commissioner Grace Chirwa said the council will ensure that the by-laws that restrict people from cutting down trees unnecessarily are enforced.
Over 46,000 people are expected to benefit from the project.