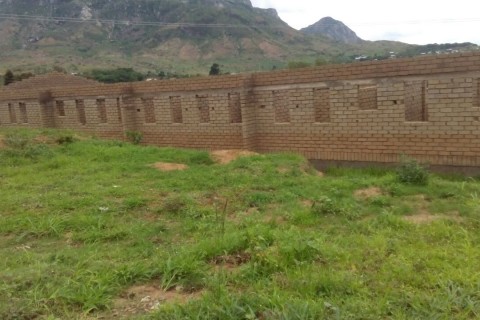 CITIZENS CONCERNED WITH LACK OF CONTINUITY IN DEVELOPMENT PROJECTS
19 December 2016
Citizens reporting on the MZINDA platform have expressed concern with a number of projects that some leaders are ignoring because they were initiated by people whom they replaced as Councilors or Members of Parliament.
A number of reports have been coming through especially from Machinjiri in Blantyre where citizens claim that there has been no progress on a hospital project that was initiated by their former Member of Parliament John Bande ever since he lost in the May, 2014 general elections to the incumbent Noel Masangwi.
One of the citizens who sent in a report on 16th December, 2016 and attached a photo of one of the blocks at the site said; "I personally have no direct means to reach out to the Member of Parliament but I know a number of people in the community are complaining about this. Please, we really need this project to pick up".
Other reports have come in from Chiradzulu, where a citizen sent in a report on the 18th of December, 2016 that a hospital project in Traditional Authority Kadewere's area is yet to be completed ever since it started in 2014. Another report was from Gwaza in Chingale, Zomba district.
Commenting on the development, Pius Kachama, Executive Director for Citizens in Development for Development (CDD) said it is unfortunate that this is happening, especially with hospital projects that deprive the citizens of access to good and convenient health care. He said people should continue to speak out and leaders from the respective wards or constituencies should take responsibility to act.
There has so far been no response from the leaders on the concerns. Citizens are able to send in reports through the MZINDA platform and the reports reach their leaders and or service providers. Reports can be sent by signing up on www.mzinda.com or through SMS on (+265) 888 242 063.