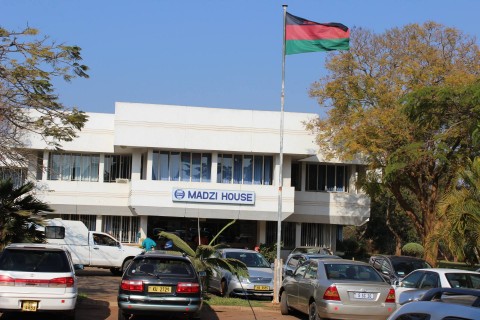 LWB CONDUCTS CONSUMERS ON A TOUR OF PLANTS, DAMS
1 November 2016
Lilongwe Water Board (LWB) officials on Friday the 28th of October, 2016 took some of its customers on a tour of its plants and dams to let them appreciate the work the parastatal is doing to provide clean water.
LWB operations supervisor Bester Kamwaza said they have been receiving complaints that their customers are drinking dirty water. "The tour was meant to make them see the whole process and for them to know that there is no room for error. They have seen for themselves how the process is done"
LWB customer relations officer Doria Chipili said they planned the tour to show their customers the process of purifying water and get their input on how to improve delivery.
Lilongwe residents are able to report on the status of service delivery in their areas through the Mzinda platform and besides Lilongwe Water Board, they are also able to reach out with reports to their Councilors, Members of Parliament, ESCOM, City councils and other service providers of essential services.
Citizens send in their reports through sms on +265 888 242 063 and or by signing up on www.mzinda.com where they can submit a report.