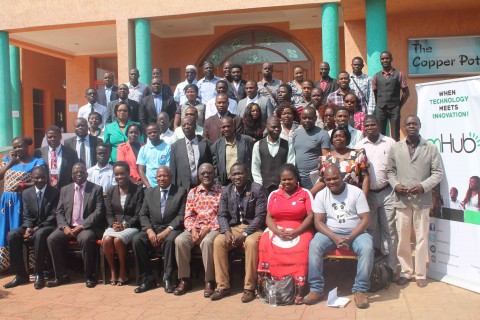 MZINDA PLATFORM OFFICIALY LAUNCHED
26 August 2016
Mzinda Platform, a web platform through which Citizens can engage with their elected leaders and reach out with reports to services providers was officially launched today at Crossroads hotel in Lilongwe. Speaking at the launch, the mayor of Lilongwe City Council said the platform will help bring accountability among elected leaders and service providers by providing a platform that will enhance engagement with citizens.
The official launch was among other dignitaries also graced by the Deputy Minister of Defence, Honourable Aggrey Masi, who is member of parliament for Lilongwe City West.
The platform has been developed under the ICT for Citizen Engagement project which is being implemented by Mhub and Citizens for Justice. The project aims to facilitate convenient citizen engagement by providing a platform through which citizens can send reports on the status of service delivery in their areas and the reports will reach their leaders and service providers without need for physical interaction.
Citizens can send an sms to +265 888 242 063, share on facebook https://web.facebook.com/mzindawanga/, twitter @mzindawanga or sign up on the web platform www.mzinda.com