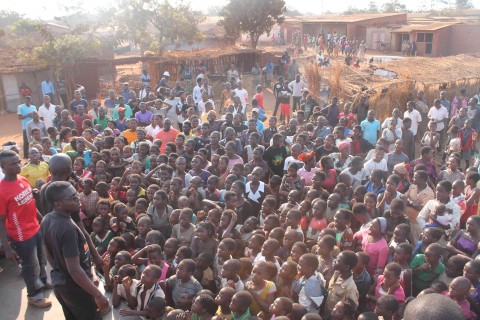 MZINDA PLATFORM IN COMMUNITY AWARENESS CAMPAIGNS
21 August 2016
A team of members from Mhub and Citizens for Justice; the two organisations that are implementing the ICT for Citizen Engagement project are holding community awareness campaigns in a number of wards in Lilongwe city aimed at sensitising residents about the Mzinda platform. The Mzinda platform is a web platform through which Citizens can engage with their elected Councilors, reach out with reports to their Members of Parliament, City Councils, ESCOM and Water Board.
According to David Samuel, Project Officer-Citizens for Justice, the team is undertaking the awareness campaigns to not only inform people about the existence of the Mzinda platform but also civic educate them about their rights and duties of their leaders, service providers and city councils.
Samuel said they launched the awareness campaigns in Area 36, Phwetekere Ward on 17th August, 2016 and were targeting to hold the campaigns in nine more Wards by Monday, the 22nd of August, 2016. Some of the wards in which they have held campaigns include Mvunguti Ward in Area 25, Tsabango, Kaliyeka, Mchesi and Chilinde.
Samuel said they are holding the campaigns together with councillors for the respective wards so as to inspire confidence in the citizens that their leaders know about the platform and are ready to respond to their reports.
Councillor for Area 36 ward, Mrs Stella Khamula applauded the Mzinda team for the initiative and said she believed people will use the platform to engage their leaders.
The Mzinda platform has been developed to facilitate convenient citizen engagement by providing a platform through which citizens can send reports on the status of service delivery in their areas and the reports will reach their leaders and service providers without need for physical interaction. Citizens can send an sms to +265 888 242 063, sign up on www.mzinda.com and submit a report, or share on facebook and twitter @mzindawanga